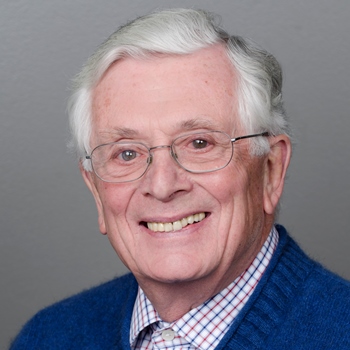 Christopher Sarson (Secretary) is English by birth, and graduated from the University of Cambridge, England, with a Master of Arts Degree in Law and Music. He emigrated to the US in 1963 and worked as a producer for public television from 1963-1995, winning numerous Emmys for creating and producing Masterpiece Theatre and a children's TV program ZOOM. He produced Live from the Metropolitan Opera and numerous musical and documentary programs.
Currently Christopher is in private practice in Boulder as a Parenting Coordinator/Decision Maker, Arbitrator and Mediator, specializing in divorce, with a special interest in the children of divorce, and post-divorce parenting issues. He is on the Board of the Boulder InterDisciplinary Committee and the co-Chair of the Alternative Dispute Resolution Division of the Boulder County Bar Association.
He volunteers with Community Mediation Services in Boulder and with the TRU Hospice program. He is Chairman of the Board of Directors for Meals on Wheels Boulder. He serves as a moderator for a panel at the University of Colorado's Conference on World Affairs each year. He volunteered as an adult advisor to the City of Boulder's Youth Opportunities Advisory Board and helped establish the EcoPass program in Boulder as a organizer for the Newlands neighborhood. 
www.5280Mediation.com