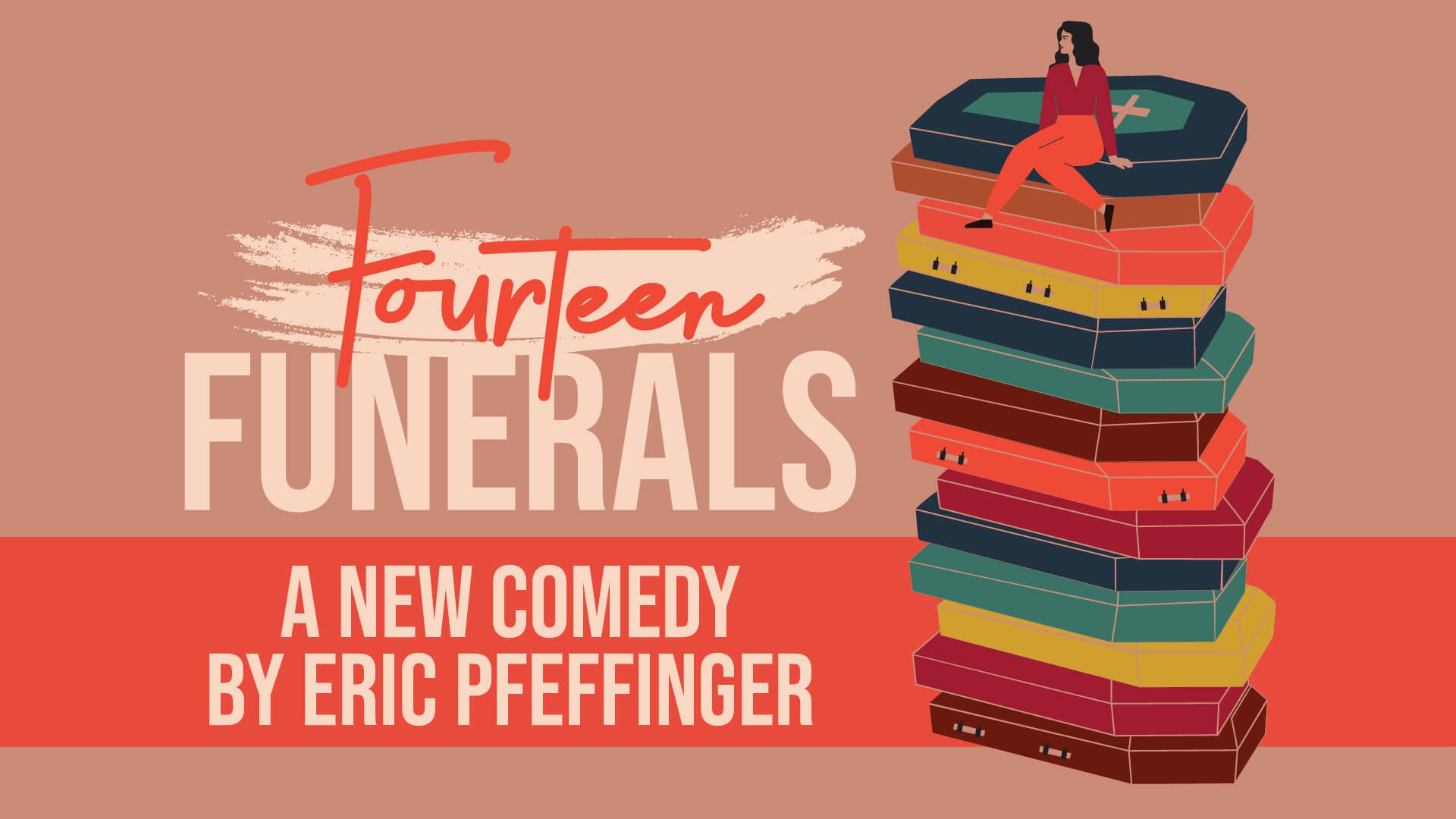 Colorado — Butterfly Effect Theatre of Colorado (BETC) returns to mainstage productions this February with a new name and a commitment to doing theatre differently post-pandemic.

This February, at Boulder's Dairy Arts Center, audiences will enjoy the world premiere of "Fourteen Funerals" by BETC Generations winner Eric Pfeffinger. The play was selected for the new play development residency from over 175 parent playwrights in the most competitive cycle yet of the Generations program. Eric Pfeffinger has been hailed in his past work as "brilliantly intelligent and laudably ambitious" (Chicago Tribune) with "amazing comic sensibilities" (American Theatre) while his work "threads a delicate needle between satire and think piece" (Colorado Sentinel).
Erika Mori ("The Wolves," "A Christmas Carol") and Anastasia Davidson ("Silent Sky," "Pride and Prejudice") co-star in the production under the direction of Rebecca Remaly ("The Wolves," "Pride and Prejudice"). Both have frequented stages across the Denver Metro area, from the Denver Center to Miners Alley Playhouse, and voiced characters in the Colorado-based, award-winning 2021 video game "Life is Strange: True Colors."
Members of the BETC Ensemble, Mori joined the BETC Board of Directors, and Davidson joined the company's Equity, Diversity and Inclusion Committee during the COVID pandemic. "Erika and Anastasia are fearless and funny and make a formidable duo," says Remaly, also Managing Director of BETC. "Offstage, they are two of the smartest and most generous people I know. I am so grateful they are part of the BETC family."
"Fourteen Funerals" is the first of three mainstage shows BETC will present at the Dairy Arts Center. Two additional shows will tour Colorado communities this summer for the second season of BETC's Theatre Truck program. "We're thrilled to be bringing the Theatre Truck program back for another summer of free theatre in Colorado," says BETC Producing Artistic Director Stephen Weitz. "With a new, custom-built stage vehicle, a bigger repertory of two shows, and an expanded geographic footprint, we can't wait to reach even more Coloradoans with BETC's brand of storytelling."
BETC's management also announced late last year that they "walk the walk" as an industry leader on wage equity. Beginning this season, all artists and employees will earn at least $15 per hour. "In the theatre industry," Remaly says, "we often ask our employees to do more for less. We decided it's time to do better."
"The pandemic shutdown was a huge challenge for BETC," says Weitz. "We were able to use the time to dig deep to identify the kind of company we want to be and the constituents we want to serve. What you see when you come to 'Fourteen Funerals' or our theatre truck performances will still be everything you've come to expect from BETC. But we're committed to bringing BETC back even better."
"Fourteen Funerals" a New Comedy by Eric Pfeffinger
Feb. 3-March 5, Dairy Arts Center, Boulder
A wry comedy about family, friendship, and the stories we tell about people we may never really know.
Learn More