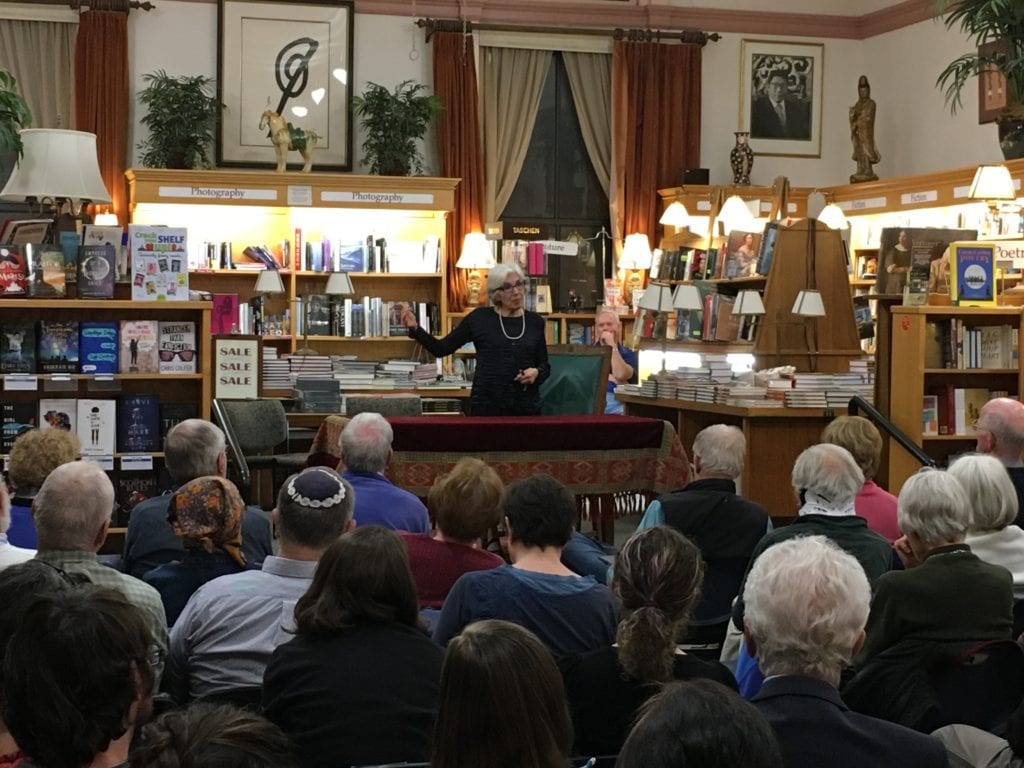 BETC welcomed award-winning science author Dava Sobel to Boulder this week! While in town, she gave a talk on the women of the Harvard Observatory. They're the subjects of her most recent book, The Glass Universe: How the Ladies of Harvard Observatory Took the Measure of the Stars. The Boulder Book Store provided a lovely literary location for the Thursday evening event.
Three women in her book are also characters in BETC's next play, Silent Sky.  Henrietta Swan Leavitt, Williamina Fleming, and Annie Jump Cannon made important contributions to astronomy. All three shared the same office.
While at Harvard, Henrietta Swan Leavitt studied images of the Cepheid stars in the Magellanic Clouds. She discovered thousands of variable stars. In 1912, she published the math outlining the relationship between a variable star's brightness and the period of its variability. This work enabled other astronomers to measure the distances between Earth and very distant celestial objects for the first time.
Silent Sky: bringing science history to the stage
After Ms. Sobel spoke, director Kate Folkins gave a sneak peek into the world of Lauren Gunderson's play. Cast members Anastasia Davidson, Leslie O'Carroll, and Karen Lamoureaux read a scene. Then Ms. Sobel and the cast took questions from the audience.
Astronomy experts in the standing-room-only crowd included CU-Boulder professors and scientists from the New Horizons project which captured images of Pluto. The audience also contained several actors who appeared in BETC's 2014 world premiere of Ms. Sobel's play about Copernicus, And the Sun Stood Still.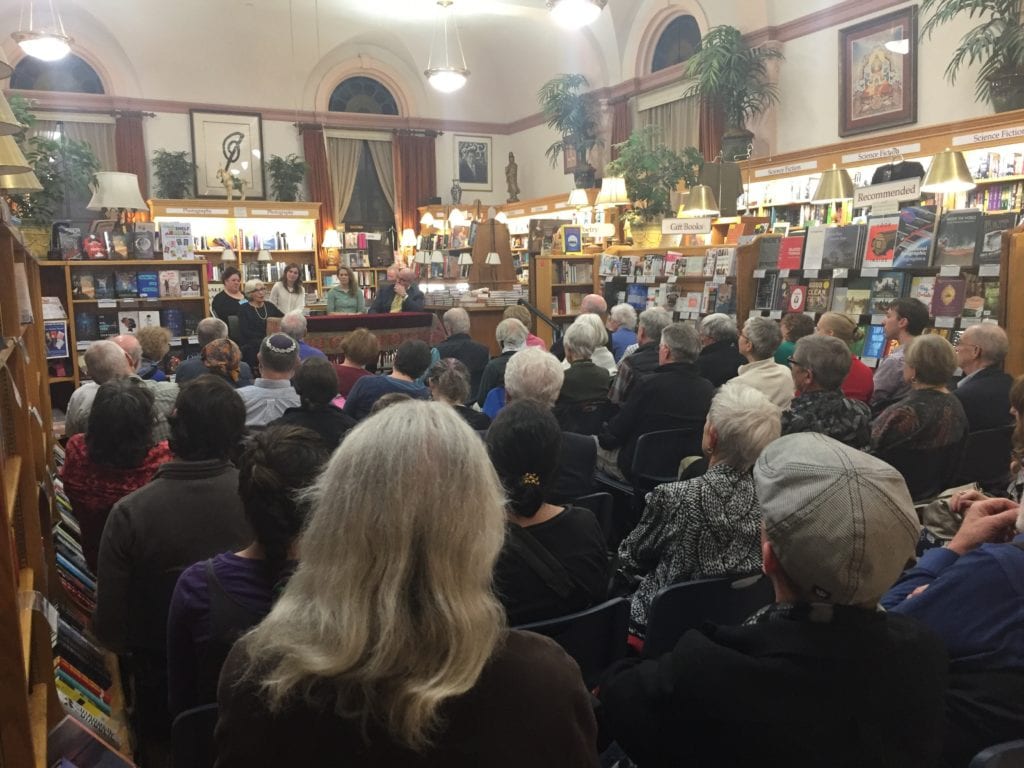 The lively discussion raised questions about
science and faith, and the absence of conflict between the two in the 1920's,
Harvard and Princeton's opportunities for women (or lack thereof), and
the gradual shift of women from "computers" to astronomers after World War II.
After the event and book signing concluded, the cast had a chance to visit with Ms. Sobel about the science and history in Silent Sky. Ms. Sobel spent at Harvard researching the book, her expertise and knowledge about details from star spankers to glass photographic plates was incredibly valuable to the cast as they begin the rehearsal process. We're always pleased to welcome her to town, and hope she comes back to see the show in April!