"JQA" by Aaron Posner
This country isn't gonna get more perfect on its own.
"In Aaron Posner's play, there is more than one John Quincy Adams, but only one way to ensure that American democracy endures." —The New York Times
"Even if one isn't a history buff, JQA is a thoughtful and thought-provoking piece of theatre, exploring the responsibility we owe to both our loved ones and our country." —Broadway World
About the Play
John Quincy Adams was a brilliant but quick-tempered diplomat, one-term President, and Congressman. Award-winning playwright Aaron Posner ("Stupid F**king Bird," "Cyrano") imagines conversations between Adams and extraordinary Americans like George Washington, Frederick Douglass, and Abigail Adams. From BETC's new traveling outdoor stage, four Colorado actors chart JQA's 70-year journey from mischievous child to reluctant diplomat to abolition advocate. Provocative, haunting, and hilarious, this play challenges the ways we think about our country, our government, and ourselves. The BETC Theatre Truck hits the road for the first time this summer, bringing great theatre to Colorado communities. Free and outdoors, grab your chair or blanket, pack a picnic basket, and join us for an evening to remember.
Content Warnings
This production contains conversations about and depictions of American slavery. This production includes some moderately explicit language.
Pricing
Unless noted below, BETC Theatre Truck's "JQA" is presented free of charge with the generous support of community organizations, sponsors, and donors. If you can, we invite you to give what you will to keep us moving this summer. Whether it's $5 or $100, every dollar brings great theatre to Colorado communities. Buy us a cup of coffee at
betc.org/move.
---
Schedule
Sunday, June 27, 7 p.m.
Boulder Jewish Community Center
Saturday, July 3, 2 and 7 p.m.
Colorado Springs Fine Arts Center's City as a Venue at Acacia Park, 115 E Platte Ave, Colorado Springs
Friday, July 9, 7 p.m.
Anthem Ranch, Broomfield
Saturday, July 10, 7 p.m.
Northglenn Arts at E.B. Rains Jr. Memorial Park, 11701 Community Center Dr, Northglenn
Friday, July 16, 7 p.m.
Buntport Theatre parking lot, 717 Lipan Street, Denver No registration required, just show up!
More information
Saturday, July 17, 7 p.m.
ArtWalk at the Firehouse Art Center, 667 4th Ave, Longmont
No registration required, just show up!
More information
Friday, July 23, 7 p.m.
Dairy Arts Center, 2590 Walnut Street, Boulder Free with registration
More information and registration
Friday, July 30, 7 p.m.
Frasier Retirement Community, Boulder
Please Note: This is a private presentation and is

not

open to public attendance.
Saturday, July 31, 4 p.m.
Depot Museum, 2201 W 10th Ave, Broomfield No registration required, just show up!
More information
Sunday, Aug. 8, 7 p.m.
Echo Brewing and Pizzeria, 600 Briggs St., Erie
No registration required, just show up!
Please note: Outside food and drink are not allowed at this event. Enjoy the great food and drink from Echo Brewing and Pizzeria! View menu
Sign Up For Updates
---
Frequently Asked Questions
How long is the show? Is there an intermission?
The show runs approximately 90 minutes with no intermission.
What about the weather?
The show will continue through light rain but will be halted for more severe weather. Based on the most up-to-date forecast, we will determine if a pause in the show is temporary or if the show will be canceled. Advance cancellations will be announced at betc.org. Colorado weather can change quickly! Be prepared for heat, rain, and wind. We suggest bringing a hat and water for hot days and a light jacket for cooler evenings. Please bring rain ponchos, but leave the umbrellas at home, so they don't obstruct the view of fellow patrons, should the show continue through light rain.
Do I have to bring my own chair?
BETC is not providing seating, so bring a chair or a blanket and settle in for a fabulous evening of theatre.
Are food and alcohol allowed?
Outside alcohol is
not
permitted at any of our performances. Outside food is welcome, but please avoid noisy wrappers and indulge conscientiously. Please also be sure to dispose of any trash or recycling when you leave. Outside food is not allowed at our performance in Erie at Echo Brewing and Pizzeria.
Can I smoke?
We'd prefer you do not, but if you do, please respect those around you and abide by the rules of the facility.
Are there wheelchair-accessible restrooms?
Access to restrooms varies by location; please contact us for information at
info@betc.org
or 303-351-BETC.
Will there be ASL interpretation or captions?
We hope to provide ASL interpretation or captions for the BETC Theatre Truck in future years.
Is there wheelchair-accessible parking nearby?
Wheelchair accessible parking varies by location; please contact us for information at
info@betc.org
or 303-351-BETC.
Can I bring my dog?
We would prefer you wouldn't, but if you do, please be respectful of your fellow patrons and abide by the facility's rules.
Is this show suitable for children? Can I bring my baby?
Families are welcome to attend! "JQA" is equivalent to a PG movie. The show's length and content make it best suited for children twelve and older, but parents with infants and very young children are welcome to attend and step out when needed so that the artists can continue the show without interruption.
Do I have to wear a mask or bring proof of vaccination?
BETC is not requiring proof of vaccination to attend. Please follow local guidelines,
covid19.colorado.gov
.
---
Digital Playbill for "JQA" by Aaron Posner
The People of "JQA"
Production Team
Stage Manager
Adara Baltazar
Read bio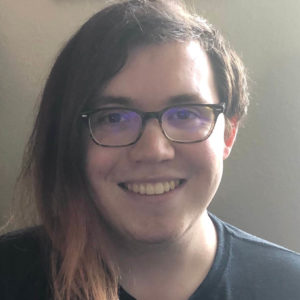 Assistant Stage Manager
Star Freeman
Read bio
Assistant Stage Manager
Ashley Wagner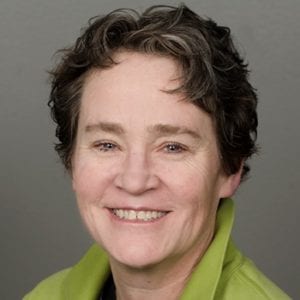 Scenic Designer
Tina Anderson
Read bio
Costume Designer
Erika Daun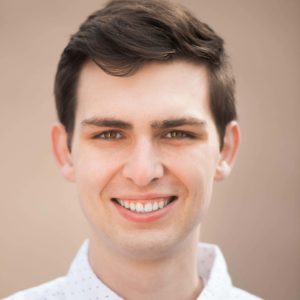 Lighting Designer
Erik Frederiksen
Read bio
Sound Designer
Ashley Campbell
Read bio
Cast
University of Denver Technical Internship Team
Ally Lacey
Max O'Neil
Ashley Wagner
---
Introduction to "JQA"
BETC's new touring theatre truck enables us to engage with new audiences along the Front Range. By bringing free theatre to communities, we can dismantle the barriers to arts participation and broaden the scope and impact of our artistic efforts. We are thrilled to bring Aaron Posner's JQA to your community today. This is our first time on the road, so we hope that you will take some time after the production to offer us your feedback. What we learn from today's performance will shape our future.
So sit back, relax, and enjoy the show.
---
Director's Note
In a 1784 letter to her friend Elizabeth Shaw, Abigail Adams wrote that "to be good, and to do good, is the whole duty of man comprised in a few words." In just thirteen words, she tidily summarized a worthy ethos by which to live. And yet, is there really anything simple about that ideal? One look at our "fractured, fractious America" will tell you how difficult it is to get on the same page about what it means to do good. Yet, through the life of John Quincy Adams, playwright Aaron Posner has given us a citizen striving to do just that. We watch as over the course of his life JQA struggles to do good by his family, by his country, and by himself. Certainly, he does not always succeed. But one of the most remarkable things about him is that he recognizes the urgent need to keep endeavoring for that ideal, to seize the time he has right now to do good and to do more. This play is not just about the historical John Quincy Adams. In fact, I'd encourage you to let the historical aspects of our story take a backseat to someone even more interesting: the JQA of today. JQA is the four actors onstage embodying this story. JQA is the person seated next to you. JQA is you. The skills, knowledge, privilege, and character we each bring to the table can be leveraged to do real good in a world that needs our full commitment if we are going to live up to the ideals that this country represents. There is much work to do. There are injustices to face, inequities to correct, systems to repair. But when each of us chooses to not just do some good, but more good; not maybe tomorrow, but today and every day, there is also real hope for a better United States. May our JQAs inspire you in your ongoing journey to accomplishing more good. For your own family, for your country, and for yourself.
—Candace Joice, Director
---
Food for Thought: JQA's Journals
In 1779, at 12 years old, John Quincy Adams began a daily journal. His father John also kept a diary, while his mother Abigail corresponded in over 1,000 letters during their marriage. Abigail always knew her son loved writing. At one of their last meetings, she regretted that she had discouraged him from a career of crafting poetry and prose. Throughout his life as a prominent public servant, JQA continued his daily writing for over 68 years. At his death, he left behind 51 volumes with over 15,000 pages of entries. They detail his early diplomatic work, his presidency, his eight terms in Congress. Just as importantly, they chronicle his social life, his private life, and his struggles as a husband and father. JQA's journals appear twice in this play, first in 1809, when he decides to leave his two oldest sons behind with relatives, in becoming ambassador to Russia. When Louisa confronts him, he claims, "The normal rules do not apply to men like me." He complains children "bore him to distraction" and raising them is Louisa's "Sacred Work." His journal here is a symbol of his calling to change the world. Yet great politicians can be capable of good parenting, in spite of JQA's claim as a young father. Today's parents can still hear ourselves in this disagreement over work-life balance and the emotional demands of child care. The second time we see JQA's journals on stage is the day he buries his second son John, twenty-five years later. In her grief, Louisa accuses him of being selfish in taking time to write for "future strangers," asking: "How many hours of actual living do you suppose you've abandoned to that endless…to that maelstrom of posterity? How many hours that you might have spent with me? Or our children?" Now, personal writing has often required moments stolen from paid work, away from responsibilities to family members and friends. By this age, though, JQA knows the deep, painful costs of putting career and country before family life. His journals take on new meaning here, as he apologizes to Louisa. While they are already emblematic of all the work he accomplished for the country and for himself, they become symbols of his apology to later generations for what he did not accomplish, for the work he left undone. As he writes and reflects on each day, over many years, JQA learns that doing more may not lead a person to do better, or to do right. He may have kept his journal for self-improvement, but centuries later, we "future strangers" can still benefit from the lessons he learned.
—Heather Beasley, Dramaturg
---
The University of Denver Technical Theatre Internship Program33
The University of Denver's Technical Theatre Internship Program provides students with paid opportunities to work with professional companies and designers in a supportive setting that prepares them for the entertainment industry. During the build process, students are engaged full-time in the construction shop with working professionals, and then experience the challenges of moving the show elements to a professional venue, working with the theatre company's team to install and present the show. Previous TTIP projects include "Saints of Failure with Generator Theatre," "Full Monty" and "Matilda" for Parker Arts, "Reunion" for NYC-based Creative Endeavor, "Il Trittico" and "The Magic Flute" for Lamont Opera Theatre, as well as projects for The Athena Project and Phamaly. The Tech internship team for "JQA" was responsible for outfitting the Theatre Truck with touring lighting and sound systems. While each student had basic skills in lighting and sound, "JQA" was a deep dive into planning and logistics, building, and working to cross-train in different disciplines.
Team
Steven McDonald
– Technical Director, Associate Professor, Department of Theatre
Ally Lacey
– Staff Assistant Technical Director
Max O'Neil
– Graduated in June having studied theatre, with an emphasis in sound design and directing, with minors in German and marketing
Ashley Wagner
– Junior studying French and theatre with an emphasis in lighting technology and stage management
---
Thank you to our sponsors
BETC Truck Sponsor
Mark and Jamie Ragan Family
JQA Sponsor
Karen Steward Memorial Fund
Sustaining Sponsor
Cheri Belz, Architect and Realtor
Season Benefactors
Noel and Terry Hefty, Peak Asset Management Karolynn Lestrud
Support also from
SCFD, Shubert Foundation, Colorado Creative Industries, Boulder Arts Commission, Boulder County Arts Alliance