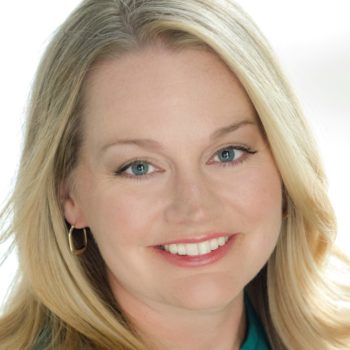 By Kristin Baver, Press Enterprise
A former Bloomsburg Theatre Ensemble child actor who co-founded her own theater company in Boulder, Colorado, has won a national theater award closely linked to her upbringing here.
Rebecca Remaly was just 9 the first time she graced the Alvina Krause Theatre stage as Wendy Cratchit in A Christmas Carol. "I was kind of a frequent Cratchit child, I guess," the Central Columbia graduate says. "Every time I was at BTE I was happy. It was basically, other than my house with my family, it was the place I wanted to be."
The same year she also convinced her parents to let her attend a performance of BTE's production of A Streetcar Named Desire. "I was probably way too young to see it," Remaly admits, but the experience helped cement her love for theater. "I just wanted to see whatever play they were doing. I still remember some of the scenes as if it was yesterday."
After returning to BTE in 2002 as an artist-in-residence, Remaly and her husband, Bloomsburg High graduate Stephen Weitz, launched the Boulder Ensemble Theatre Company in 2006.
In December, Remaly travels to New York City for the National Theatre Conference to receive the 2016 Emerging Professional Award, which includes a $1,000 cash prize.
She'll also be sharing the stage with the likes of George Takei, NTC's Person of the Year, and BTE, on hand to receive the Outstanding Theatre Award.
'Everybody is important'
It was BTE's members who nominated Remaly, 38, for the award in the first place.
"It's such an amazing honor and I feel like BTE has already given me so much. It feels a little greedy," she says. "I mean, I'll take it. I'm equal parts humbled and delighted and proud."
Over nearly 40 seasons, BTE has shared the spotlight with many young actors and directors just starting out. "But not too many of them grow up to start their own theater company, much less one with as fine a track record as BETC," says Bloomsburg Ensemble Member Elizabeth Dowd.
When Ensemble Member Laurie McCants wrote Remaly to deliver the news, she had to re-read the message. "I had to read it a few times. I couldn't believe it."
Remaly, now the managing director of BETC and occasional actor and director, credits BTE with teaching her the importance of the entire production team even though Hollywood and the cult of celebrity tends to focus on actors and directors alone.
"There really is so much involved. Everybody is so important."