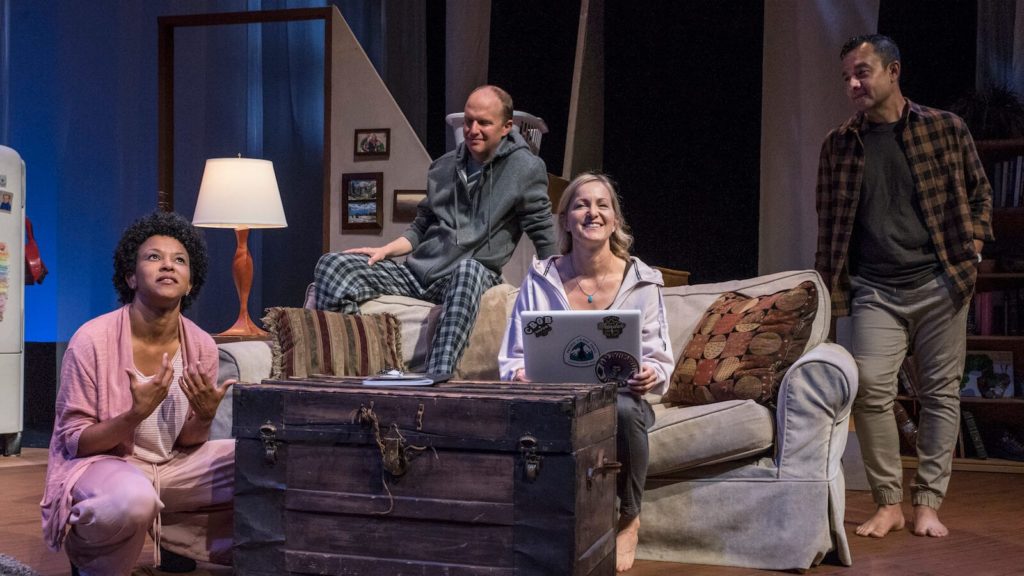 Since 2006, Boulder Ensemble Theatre Company (BETC) has presented new works and reimagined classics in Boulder. Critically acclaimed, national award-winning, BETC was a regional company on the rise.
Then came March 2020. "Suddenly, we couldn't make theatre," says Rebecca Remaly, Managing Director. "We had to think the unthinkable. After 15 years, maybe this was just it, the end."
Committed to adapting, BETC presented a season of virtually devised and performed works from "The Nina Variations" to the critically-acclaimed theatrical feature film "CO2020." "The support was overwhelming," Remaly continues, "and the situation kept improving. Within months we weren't talking about just surviving anymore." Widespread financial support from within the community—along with state and federal aid—allowed BETC to thrive. Throughout the shutdown, BETC hired well over 100 local artists.
Then came the renewed national movement for racial justice, the 2020 election, and a deadly winter. "2020 was brutal on so many levels," Artistic Director Stephen Weitz says. "But it also presented us with a rare opportunity to breathe, to evaluate."
Weitz continues, "We recognized that we have a responsibility. It's incumbent upon us to lead, not only on stage but behind the scenes and in our community. For years we've worked hard to bring new audiences and artists to Boulder. While we've seen some success, the progress just wasn't fast enough. So we reframed the question: If we want to break down access barriers to the performing arts, then let's bring the theatre to the people."
This summer, BETC will premiere a new touring theatre truck program. BETC will reach new and diverse audiences by working hand-in-hand with organizations throughout Colorado to bring free outdoor theatre right into the heart of their communities. This first year kicks off with "JQA" by Aaron Posner, a witty historical fiction centered on the life of President John Quincy Adams and his journey as an advocate for the abolition movement.
Inspired by this new direction, Weitz and Remaly gathered supporters, artists, and company members to build a new vision and mission for the company and a new name. "We held on to the BETC moniker because of all it stands for in our community," says Weitz. "Now, Butterfly Effect Theatre of Colorado represents our evolution, our commitment to a wider audience, and a foundational belief that even the smallest undertakings have profound effects on our world."
In addition to its newest venture this season, Butterfly Effect Theatre of Colorado will present a reduced season of plays at their traditional home, the Dairy Arts Center in Boulder. BETC will also expand its boundary-breaking programming, including Generations, a new play development residency; Science Shorts, a new play series; and (inter)Gen, an intergenerational playwriting class.
"We're excited to get back to work," says Remaly. "It's been a tremendous 15-year journey for BETC. We're thrilled to launch this next chapter," agrees Weitz.