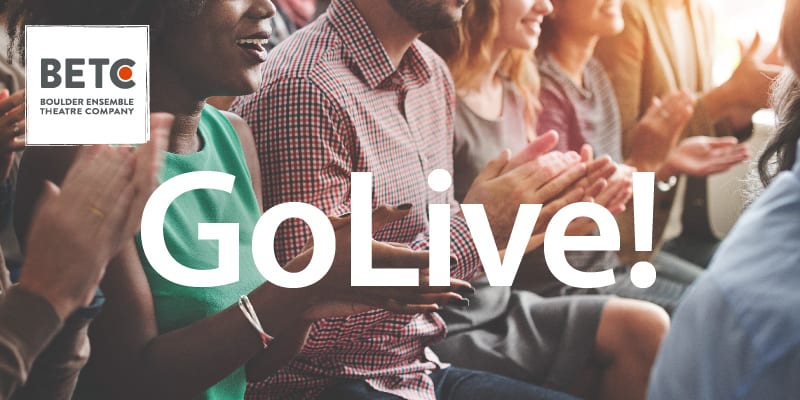 Students: see sensational new plays for a fantastic low price!
Boulder living is expensive. But at BETC, live theatre doesn't have to be. Introducing GoLive.
Just for high school, college, and graduate students.
When you become a GoLive member, you can purchase up to 2 $10 tickets for every BETC show this season. (That's 50% off our regular student ticket price!)
You'll also get behind-the-scenes peeks, info on BETC's upcoming shows and special events, and perks just for our student members.
It's free to join. It takes less than two minutes to sign up.
So this year, GoLive and join us for Season 12!
GoLive: The Fine Print
Once you sign up, we'll email you with details on how to get your membership benefits.
GoLive Members can purchase up to 2 $10 tickets, once per production, for all our mainstage* Boulder shows:
Every Christmas Story Ever Told
Going To a Place Where You Already Are
*The P3M5 Project and The SantaLand Diaries in Denver are not eligible.
We've made a limited number of $10 tickets available for every preview and regular performance this season. But when they're gone, they're gone. So don't delay. Sign up today. Then pick your dates, and get your seats for the coolest new plays in town!