Register HERE for this weekend's reading, streaming online! Watch any time from Saturday morning to Sunday night.
About The Play You Want: Fed up by the theatre world's desires to box him in, Mexican playwright Bernardo Cubría sarcastically pitches Nar-Cocos, a play about drug dealers on Dia de los Muertos. Much to his surprise, the Public Theatre picks it up. With financial pressures mounting and a newborn at home, this is his chance at a commercial success. But when Scott Rudin offers him a Broadway run on the condition he further exploit his identity and the headlines, he must decide just how much he's willing to compromise in order to finally be accepted.
Creative Team: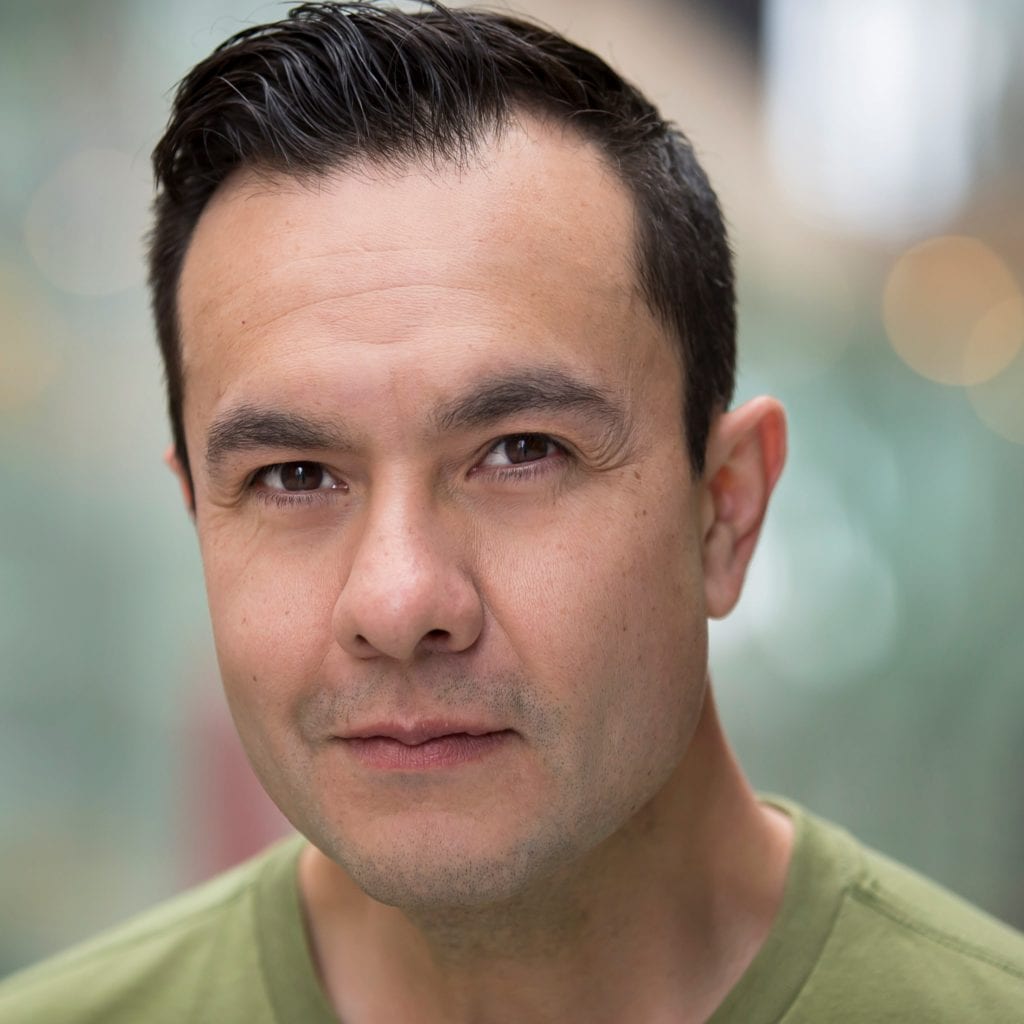 Rodney Lizcano* (Lucas) has spent 17 seasons with the Denver Center Theatre Company, including roles in The Constant Wife, The Book of Will, American Mariachi, Frankenstein,
Hamlet, American Night, Merchant of Venice,Spinning Into Butter, Inna Beginning, Tempest,Gross Indecency, The Rivals, Kingdom, Winter's Tale, A Christmas Carol. Other Theatres: Colorado Shakespeare Festival, The Old Globe, Orlando Shakespeare Theatre, Dallas Shakespeare, Theatre Aspen, Arvada Center, LOCAL, and Off-Broadway with Actors Ensemble Theater and DreamScape Theatre Company. He made his BETC debut in Miss Bennet: Christmas at Pemberley, for which he received a Henry Award nomination for Best Supporting Actor. Training: Southern Methodist University (BFA); National Theatre Conservatory (MFA).
Samantha Strelitz (Vera) is a Southern California native and NYU alum who is most well known for her performance capture as Mary-Beth Gaskill in Rockstar's Blockbuster game, Red Dead Redemption 2. Sam also hosts live esports & competitive gaming events, including Intel's PUBG invitational & Fortnite Firefight. You can catch her on HBO's Vinyl and in the psychological thriller, Diery, available on Amazon. Someday, post-Covid, she looks forward to returning to the stage in NYC.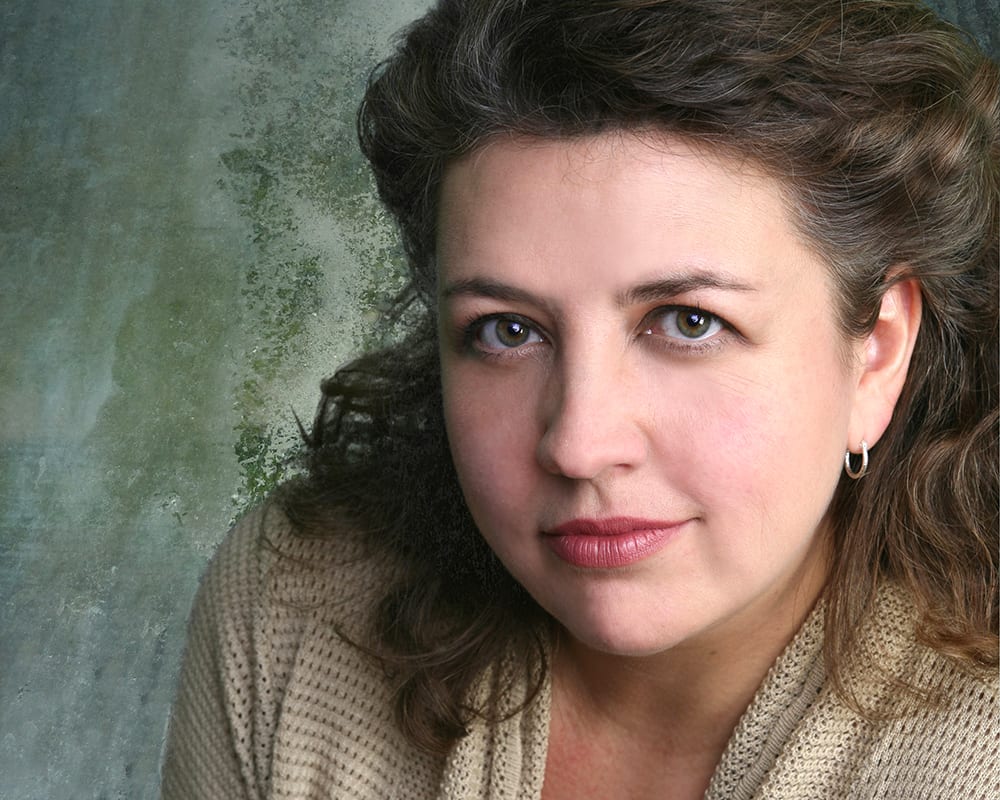 Gabriella Cavallero* (Performer 1) is an actor, director, teaching artist, and dialect coach. She has played a wide range of roles for twenty-six seasons at the Denver Center Theatre Company and appeared on many stages, including Curious Theatre Company, Arvada Center, Benchmark, Aurora Fox, and Modern Muse Theatre. Gabriella has narrated nearly 1000 audio books for the Library of Congress' National Library Service and Audible. She has been dialect and language coach for dozens of productions in Colorado, most recently at Boulder Ensemble Theatre Company and Arvada Center Black Box Theater. Gabriella is a communication coach with ARTiculate: Real & Clear and a LOCAL Theater Associate Artist.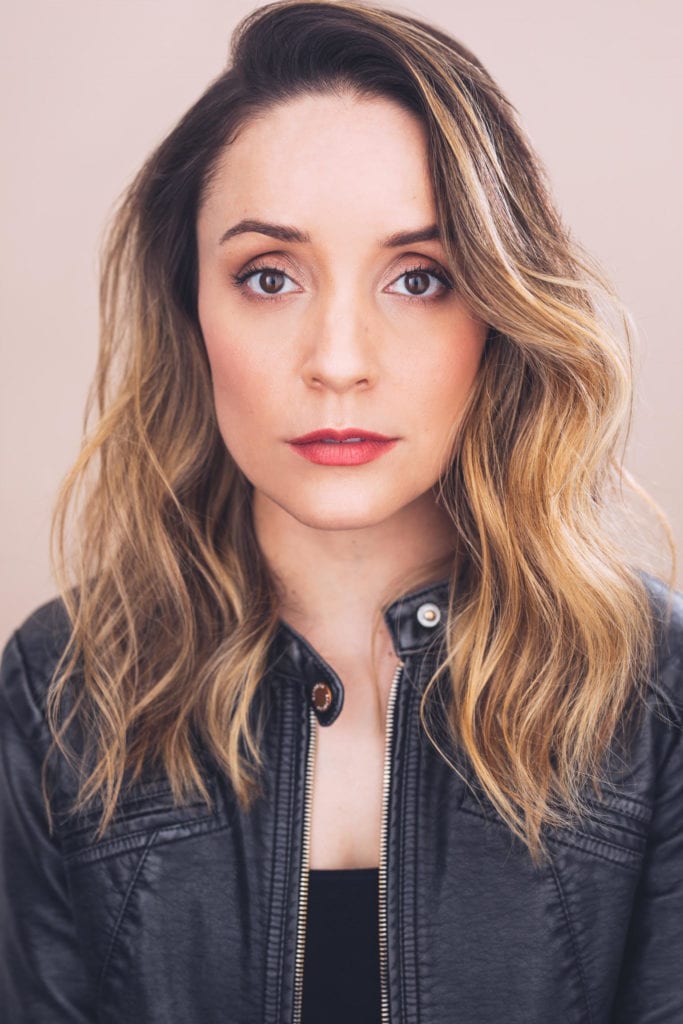 Jamie Ann Romero* (Performer 2) has performed with BETC in The Clean House and The SantaLand Diaries. Other credits include: First National Tour: The Play That Goes Wrong; Off Broadway: Dracula (Classic Stage); Mary Page Marlowe (Second Stage Theater); Regional: Vanya and Sonia and Masha and Spike (Paper Mill Playhouse); The Legend of Georgia McBride and others (Denver Center Theatre Company); US Premiere of Shakespeare in Love and others (Oregon Shakespeare Festival); Utah and Colorado Shakespeare Festivals; Arvada Center; International: Maxim Gorky Theatre, Vladivostok, Russia. Television: The Punisher, House of Cards. Film: Viper Club.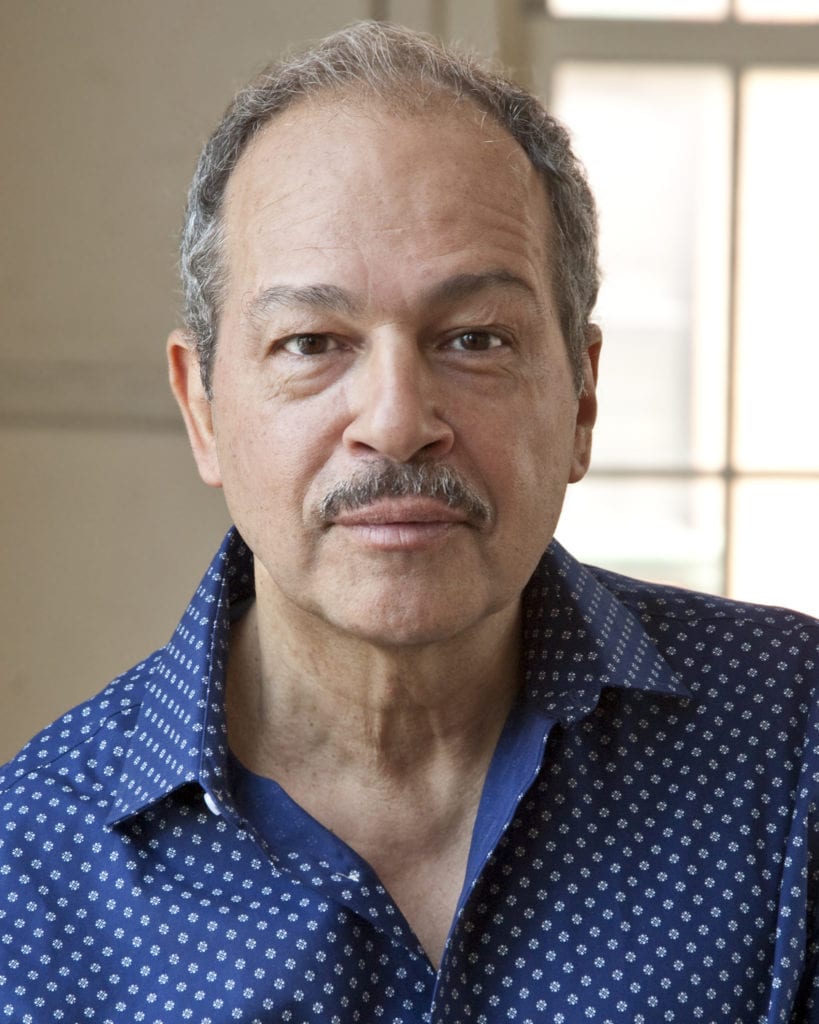 Gilbert Cruz* (Performer 3) is very happy for his friend Bernardo, and to take part in this workshop. Especially since he's in it…actually in it! In New York, he has been seen at Intar, Roundabout, Classical theater of Harlem, HERE space, and Ensemble Studio Theater (member) among others. Regional credits: Hangar Theater, Seattle Rep, McCarter, Old Globe, Shakespeare Theater DC, Merrimack Rep, Missouri Rep, Cleveland Playhouse, GeVa. Film and TV appearances include Sex and the City (movie), Change in the Air, Blacklist, House of Cards, Elementary… Law and Order, Blue Bloods.
Matt Zambrano* (Performer 4) has worked all over the country with theaters such as BETC, The Shakespeare Theater of D.C., Milwaukee Rep, Utah Shakes, Colorado Shakes, Orlando Rep., The Philadelphia Theater Company, Broken Box Mime Theater, The Story Pirates, The Denver Center and more. He currently lives and works in New York City as a Performing Artist and Teaching Artist and received his MFA in Theater from the National Theater Conservatory. Visit www.MattZambrano.com for more info!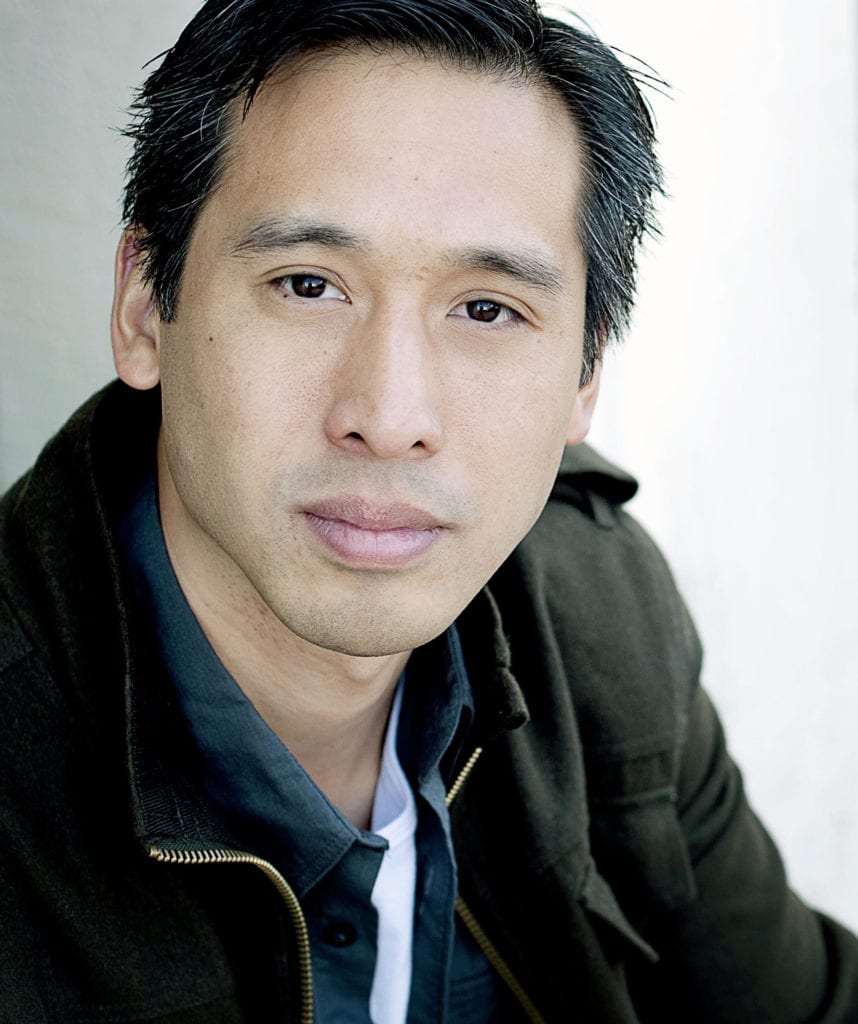 Dale Li (Performer 5) is pleased to make his first appearance at BETC. He got his start in acting while living in Boulder, and has enjoyed work in stage and film productions throughout Colorado before moving to the San Francisco Bay Area in 2015. Through the magic of the Internet, Dale is honored to support this BETC Special Event. Some past credits include Sound of a Voice by Paragon, Dracula by Edge, Maple and Vine by Curious, Proof by Wildfire, The Catch by DCTC, and Dust Storm, a one-man show about the history of Japanese Internment, by Theatre Esprit Asia.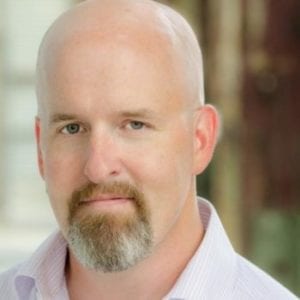 Stephen Weitz (Performer 6) is a founding member of BETC. He directed the first production, Jean Anouilh'sAntigone, and has directed or performed in more than twenty shows since then. At the Denver Center for the Performing Arts, he directed Tribes and Jackie & Me. He also appeared in DCPA's Tom Sawyer, King Lear, Richard III, Othello, and A Midsummer Night's Dream. Other credits include Creede Repertory Theatre, Colorado Shakespeare Festival, the Arvada Center, and TheatreWorks in Colorado Springs. Stephen holds an MFA from the Acting program at the Alabama Shakespeare Festival as well as an MA in Theatre from CU-Boulder.
Bernardo Cubría (Playwright) wrote The Giant Void in My Soul, which was nominated for best playwright at the 2018 Ovation Awards, The Los Angeles Critics Circle Awards, and The Stage Raw Awards. His play Neighbors: A Fair Trade Agreement was a Semi Finalist for The O'Neil Playwright Conference in 2016. It received a production at INTAR in NYC, the home of Latinx theatre, and aregional production at The Studio Theatre in Tierra Del Sol, Florida. He also co-wrote "Spanish Class" which won Best Comedy at the NBC Short Film Festival in 2018. As an actor, he voiced a number of characters in the Oscar winning film Coco.He has appeared on Lucifer, Criminal Minds, NCIS: LA, The Bold and The Beautiful, Notorious, Henry Danger, The Good Wife and Blue Bloods. He has been in over 50 national commercials, including two Super Bowl Ads.
Jerry Ruiz (Director) has directing credits which include productions at Primary Stages, Denver Center for the Performing Arts, the Old Globe, Second Stage Theatre, Rattlestick Playwrights Theater, Playmakers Repertory Company, the Mint Theater Company, Clubbed Thumb and Stages (Houston). He has developed work at the Alley, the Public Theater, Atlantic Theater Company, Oregon Shakespeare Festival and the Playwright's Realm, among others. From 2011 to 2015, he served as curator for the Crossing Borders festival of new plays at Two River Theater in New Jersey. He was a recipient of the 2009–2011 NEA/TCG Career Development for Theatre Directors Grant and a Van Lier Directing Fellow at Second Stage, 2007-2009. Member of SDC.
Lynde Rosario (Dramaturg) is Dramaturg and Literary Manager for the DCPA Theatre Company. Other affiliations include: Boulder Ensemble Theatre Company, Curious Theatre Company, Athena Project, Letter of Marque Theatre Company, and The Anthropologists. Memberships: Board Member and VP of Regional Activity for The Literary Managers and Dramaturgs of the Americas, and Board Member for the National New Play Network. Training: B.A. in Drama, Hofstra University; M.F.A. in Dramaturgy, The American Repertory Theatre/Moscow Art Theatre Institute for Advanced Theatre Training at Harvard University.
Rick Mireles* (Stage Manager) hails from South Texas, where he received his BA and MA in Theatre from the University of Texas Pan-American and received his MFA in stage management from the University of Illinois Urbana-Champaign. Rick is a Denver-based stage manager, primarily working with the Denver Center for the Performing Arts. This is Rick's second time collaborating with BETC, Guards at the Taj being the first production, and he is grateful for the opportunity to explore and bring virtual theatre.
Heather Beasley (Generations Program Director) is a dramaturg, director, playwright, Ensemble member, and Associate Producer with BETC. She co-founded the BETC Writers' Group, and co-teaches BETC's (inter)Generations playwriting program for high school students and older adults. She currently teaches Dramatic Writing for the University of Denver. She has also worked with Naropa University, Imagination Makers Theatre Company, Miners Alley Playhouse, Seattle Public Theatre, the University of Colorado Boulder's Eklund Opera, and Nebraska and Colorado Shakespeare Festivals.
*Appearing through an Agreement between Boulder Ensemble Theatre Company and Actors' Equity Association, the Union of Professional Actors and Stage Managers in the United States.