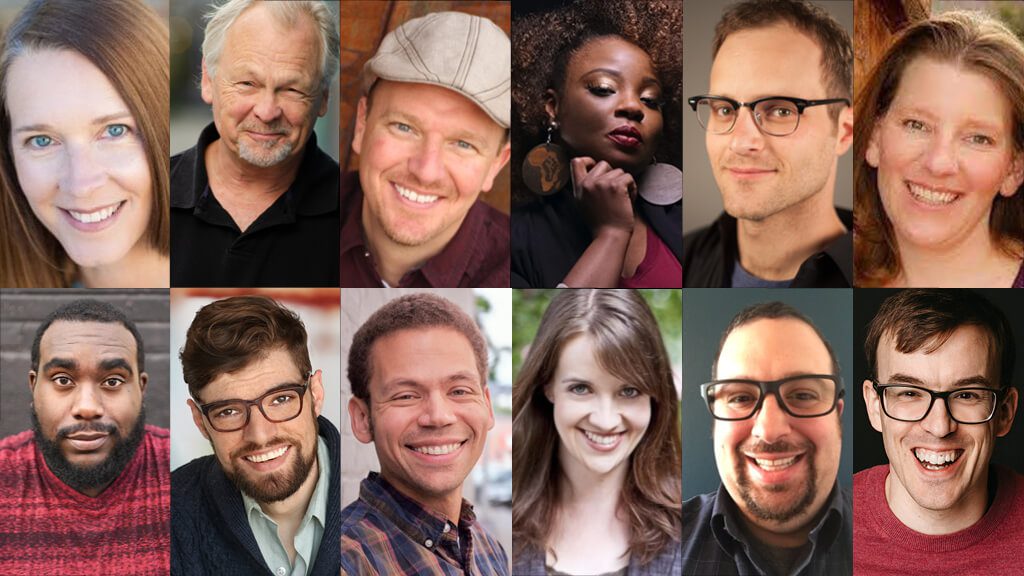 About the Readings
The BETC Writers Group supports the work of Colorado playwrights and contributes to the national pipeline of new works in development. Writers Group members develop full-length new plays over the course of each year. Join us as playwrights share their plays in progress with BETC audiences in an annual public reading series.
Sign Up for Updates
Dates, Times, and Venue
Our Summer 2022 readings will be on Tuesday nights at 7 p.m.
All readings will be at BETC's rehearsal space, 3400 Industrial Lane Suite 7A, in Broomfield.
Seating is limited, and advance registration is required. All readings are free to the public. Registration is now open – just click on the images below to register!
COVID facility policy: Masking for audiences is optional but welcome. We ask that any unvaccinated attendees wear masks.
Tuesday, June 28:
Tuesday, July 12:
Tuesday, July 19:
Free or Give What You Will
Presented free of charge with the generous support of community organizations, sponsors, and donors. If you can, we invite you to give what you will to keep this program going. Whether it's $5 or $100, every dollar brings great theatre to Colorado communities. Buy us a cup of coffee at betc.org/gwyw.