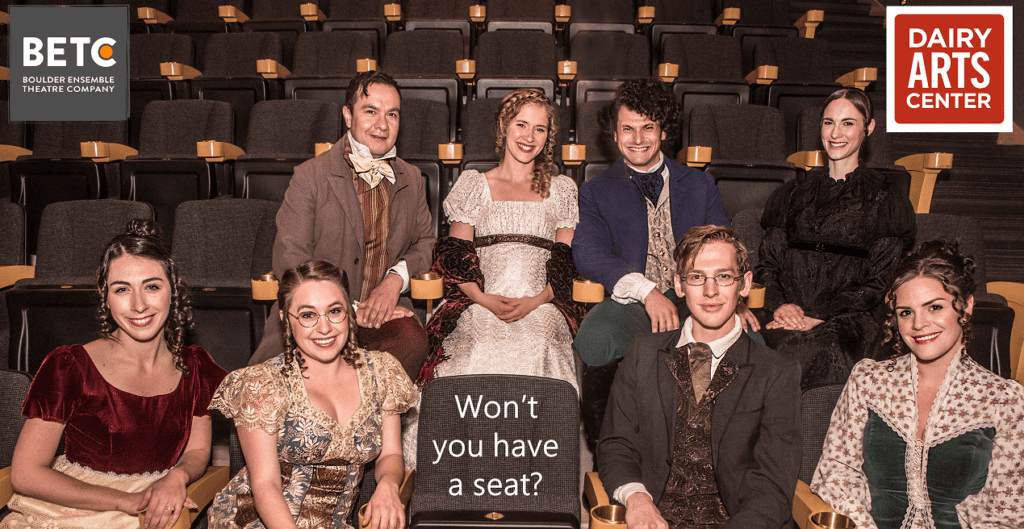 A seat in the intimate Grace Gamm Theater, inscribed with your name, a loved one's name, your business, or in memoriam, serves as a reminder of your commitment to Boulder's performing arts. For a donation of $1000, your name will be engraved on a nameplate and placed on the armrest of your chosen theater seat. Most importantly, your contribution ensures the sustainability of Boulder Ensemble Theatre Company and the Dairy Arts Center to serve many generations to come.
Name your seat between December 6th and 31st, and receive a free BETC Season 14 subscription and 2019 Dairy membership!
Choose a one-time $1,000 donation or contact Kathy Blegen-Huntley at kbhuntley@thedairy.org or 303-440-7826 ext.113 to set up a customized monthly payment plan.
If you do not wish to submit a request online, print out
this form
to complete and mail it in to the Dairy.
LIMITED AVAILABILITY – With only 112 seats to name in our Grace Gamm Theater, do not miss this exclusive opportunity to leave your impact on both BETC and the Dairy – show fellow patrons you have our back…literally!
Terms: Naming a seat does not imply ownership of the seat. You may be seated in your named seat(s) when attending events in the theater depending on availability; BETC and the Dairy cannot guarantee your named seat(s) will be available to you. For a donation of $1,000, your name will be engraved on a nameplate and placed on the armrest of a theater seat for a minimum of ten years.