The hard-working members of the BETC Ensemble are working onstage, offstage, and backstage all over town this winter!  Here's where you'll be able to find some of them in February and March, and what they're up to:
 Chris Kendall will be playing the role of the Poet in An Iliad right here on the BETC stage in February. In March, he'll be reprising the Vintage Theatre's intimate exploration of friendship, Stella and Lou, in Boulder.
 Josh Hartwell directed HIR, a sly, subversive comedy at the Miners Alley Playhouse in Golden, now open and running through March 5th.
 Michael Bouchard will appear in Jesus Christ Superstar at the Arvada Center, running March 24-April 16.
 Billie McBride is appearing in Enchanted April at the Colorado Springs Fine Arts Center this February. In March, she'll be directing A Skull in Connemara at Miners Alley Playhouse.
 Karen Lamoureaux will be in rehearsals this March for BETC's April production of Silent Sky.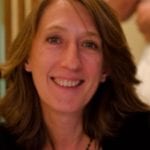 Brenda King designed the costumes for An Iliad. As the Costume Director for the Arvada Center, she'll be managing the costume shop for their upcoming productions of A Year with Frog and Toad, Bus Stop, The Drowning Girls, and Jesus Christ Superstar.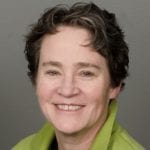 Tina Anderson will design and build the set for Bonnie and Clyde at Town Hall Arts Center this February. In March, she'll be working on the set for BETC's April production of Silent Sky. 
 Luke Sorge will be taking part in the Denver Center's New Play Summit this February.
 Adrian Egolf will be playing Bagheera in The Jungle Book for the Denver Children's Theatre in March. She'll also appear in Travelers of the Lost Dimension, the new Off-Center at the DCPA show.
 Geoffrey Kent is part of the Black Box Repertory Company at the Arvada Center, where he'll appear in Bus Stop and direct Waiting for Godot this winter. He'll also be fight director for the Denver Center's upcoming production of Disgraced.
 And last but not least, our Producing Ensemble Director Stephen Weitz will appear with Stories on Stage this February for an evening of "Legal Fictions."