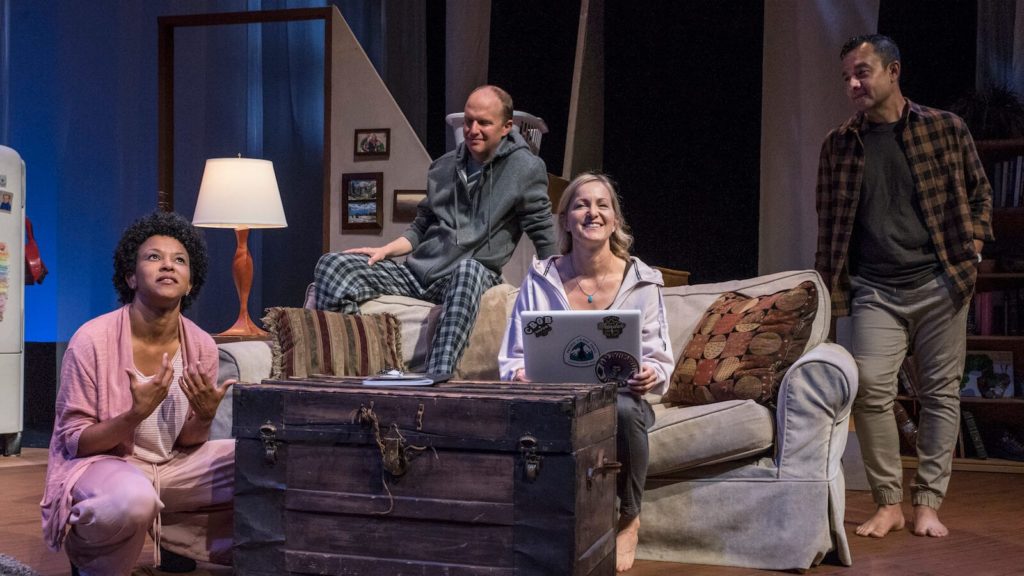 Still BETC. Different Animal.
For 17 years, BETC has presented profound theatrical stories to enrich the greater Boulder and Denver communities. Proof of just what theatre can do for so many. BETC enters its 18th Season with new offerings for theatre goers of all ages and performances now also in Denver. BETC cultivates connection, turns over mental soil, and welcomes people of all ages and diverse backgrounds to imagine, create, laugh, cry, and dive into powerful stories powerfully told.
Read the Article
Mission
Butterfly Effect Theatre of Colorado (BETC – formerly Boulder Ensemble Theatre Company) creates powerful, engaging, top-quality performances and programs, with meaningful impacts beyond the stage. We serve and welcome Colorado's many diverse communities, cultivating an inclusive environment for artists and audiences. We are united by creativity, connectivity, and compassion.
Vision
Theatre as a catalyst for a better world.
Values
We practice integrity in all things.
We celebrate artistic innovation, collaboration, and excellence.
We strive to make theatre accessible for all.
We commit to equity, diversity, and inclusion in our work and workplace.
We prioritize creating an artistic home for Colorado theatre makers.
We cultivate organizational sustainability as essential to our mission.
We nurture a healthy work-life balance.