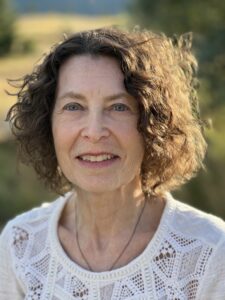 Debra Gilbert Rosenberg (Writers Group) has had a varied and rich career.
She taught at the preschool, third grade, and college levels, and very briefly acted and wrote for a children's theater company in New York City. Finding that she enjoyed and was more skilled at parent-teacher conferences than either teaching or acting, she went to graduate school to become a social worker and psychotherapist. In addition to her psychotherapy practice, while raising her three children, Debra also published two books on motherhood.
However, her love of theater never left her, so, in her spare time, she began to write plays. Using her knowledge of human emotions and behavior, she particularly delights in creating interesting and complex characters, creating stories of relationships and life-altering experiences, and, unlike real life, having control over each character's destiny.