Oct. 27-Nov. 19 at the Dairy Arts Center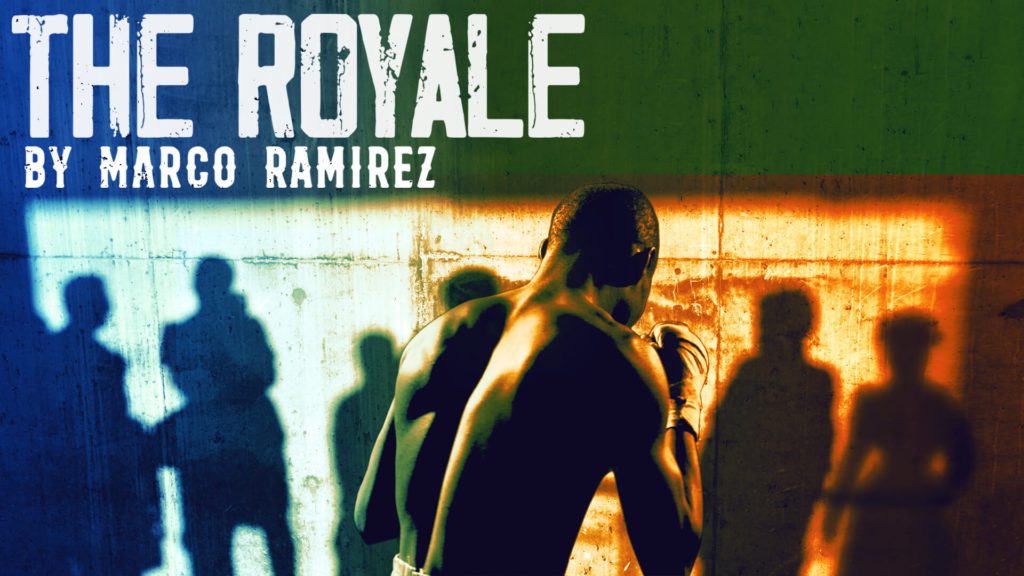 "Ramirez avoids cliches, preferring to delve deep into his leading character's psyche and probe such complex questions as whether breaking down barriers or smashing glass ceilings can be almost an accident, and, either way, something not worth the personal cost." –Chicago Tribune
"Extraordinarily efficient! That this production never deploys real physical blows in recreating life in the ring is by no means to say that it doesn't pack a punch." –The New York Times
About the Play
In playwright Marco Ramirez's visceral, rhythmic world, it's never just about boxing. It's 1905, the era of Jim Crow, and African-American boxer Jay "The Sport" Jackson is one fight from making history against the reigning white heavyweight champion of the world. But before The Sport can step into the limelight and duke it out for the title he's dreamed of, he'll have to face the personal costs of this battle.
Inspired by the life of Jack Johnson, the first African-American heavyweight world champion, "The Royale" is "a stylized, blazingly theatrical triumph that keeps audience members on the edge of their seats" (Miami Herald). Formerly produced at Center Theatre Group and Lincoln Center Theater.
Sign Up for Updates
Schedule
Oct. 27-Nov. 19
Ticketing
Memberships are now on sale! Become a BETC member today, and you'll get a discount subscription to BETC productions at the Dairy Arts Center and VIP access to other BETC events and parties. Learn More
Single tickets go on sale June 30, 2022. Remind Me
Venue
Carsen Theatre, Dairy Arts Center, Boulder
Do you want to help make great theatre possible?
Put the spotlight on your business with advertising and corporate sponsorship opportunities, or else make a tax-deductible contribution.
Learn More