Matthew Schneck has appeared onstage locally with the Colorado Shakespeare Festival, Curious Theatre, and Local Theatre Company. Previous credits include London Assurance (Broadway – 4 Tony Award nominations); The Merchant of Venice (The Royal Shakespeare Company – starring F. Murray Abraham); The Temperamentals (New World Stages – Drama Desk Award Winner); The Merchant of Venice, The Jew of Malta, and Anthony and Cleopatra (Theatre for a New Audience); The Little Foxes (Shakespeare Theatre of D.C.); Romeo and Juliet (The Folger);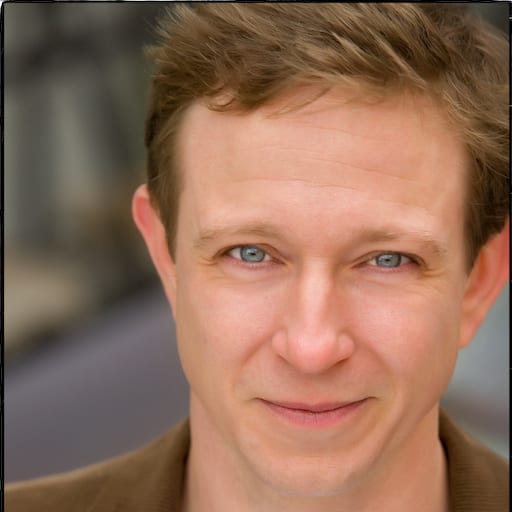 Beauty Queen of Leenane (Actor's Theatre of Louisville); Restoration Comedy (Seattle Rep); Gross Indecency (Alley Theatre); and Major Barbara (San Jose Rep – Dean Goodman Choice Award for Best Supporting Performance), among others. He is a graduate of Villanova University and The National Theatre Conservatory, is the author of twelve plays, and has held academic appointments at Southern Oregon University and The University of Kentucky. Matthew currently teaches Acting at University of Colorado Denver and The Denver Center for The Performing Arts. His play We Are Going Nowhere will be presented as part of BETC's Summer Reading Series on Monday, July 1.
To reserve your seat for this free reading, RSVP here.
Tell us a little about yourself. What's your backstory as a playwright?
Soon after graduating from Graduate Acting school, I started collaborating with a classmate of mine (Pete Simpson of Blue Man Group) as we focused on creating a two person show in which we wrote, directed, and performed ourselves.  We created our material out of taped long-form improvisation and soon had a 15 minute play in the style of Existential Vaudeville.  Then Soho Rep saw it in a festival, and picked it up to be produced as a full-length.  This experience with Mr. Simpson ignited my imagination in exploring full-length plays of my own.Since then, I have written 11 plays of my own in addition to collaborating with Mr. Simpson once again.
They have been produced/developed at:  Rattlestick Playwright's Theatre, Primary Stages, Hartford Stage, Soho Rep, University of Kentucky, Southern Oregon University, Ensemble Studio Theatre, among others.
In working on We Are Going Nowhere, what was your source material or inspiration for the story?
This play takes place in far north Alaska and is the third play I have set in this state. I spent two summers working in the Alaskan fisheries and at Denali National Park. Alaska is dear to my heart and has created for me a backdrop exhibiting true human desire and rebellion against the norm. 
What has your process been like so far in working on this script? 
This play was originally workshopped with Naked Angels in NYC (longest-running cold reading series in America founded by Kenneth Lonnergon, Matthew Broderick, etc.). It was then workshopped at University of Kentucky.  While working with the BETC Writers' Group, I was inspired to look at this play again, following 4 years of dormancy, and rewrote 40% of it. 
What do you think makes for good post-reading conversation with an audience who's just heard your script for the first time?
Asking questions that need to be asked and that are not answered within the play.

What are a few of your favorite plays? Is there anything they have in common?
I can't speak on my favorite plays, as there are too many, but my favorite playwrights are:  Tom Stoppard, Annie Baker, Sam Shepard, and Martin McDonough.