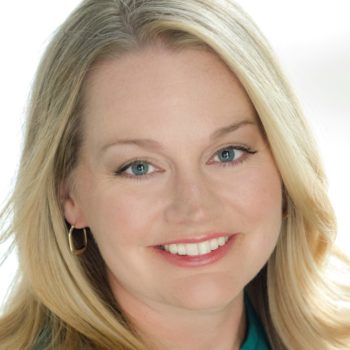 By John Moore, DCPA NewsCenter (Read the original.)
Rebecca Remaly, co-founder and Managing Director of the Boulder Ensemble Theatre Company, has been named the winner of the 2016 Emerging Professional Award from the National Theatre Conference.
Since 1996, this $1,000 award has gone to a person demonstrating exemplary promise in a professional theatre organization. Previous winners have included playwright Jeff Carey, graduate of the DCPA's National Theatre Conservatory, and Eric Lockley, an actor who appeared in the DCPA Theatre Company's black odyssey. Remaly was nominated for the award by the Bloomsburg Theatre Ensemble, located in central Pennsylvania.
"This is an utter surprise and an incredible honor," said Remaly. "Bloomsburg Theatre Ensemble is where my love of theatre began, grew, and blossomed into a career."
Remaly's long history with BTE began when she appeared as a 9-year-old Wendy Cratchit in A Christmas Carol. Over the years, she appeared in many other BTE productions and completed an internship there while in high school. In 2002, Remaly returned as as BTE's professional artist-in-residence, directing Romeo and Juliet as the opening show of BTE's 25thAnniversary Season.
"I owe a great deal to BTE, so to be honored by them through the National Theatre Conference is both humbling and wonderfully fulfilling," she said.
Remaly will receive her award at the NTC's annual conference Dec. 2-4 in New York City. At that time, actor and Activist George Takei (Star Trek) will be recognized with the NTC's Person of the Year award.
"Whether she is acting, directing, balancing the budget or writing a grant, Becky pours her passion and her intelligence into her artistic work with impressive results," said Elizabeth Dowd, a founding member of BTE. "She makes us proud. She gives us hope. Her work at BETC is a validation of (our) impact on the wider theatre world."
Remaly is now in her 11th year as Managing Director of BETC, which she founded with her husband, Stephen Weitz, in 2006. In addition to her administrative work, she has received multiple awards for her work as both an actor and director. Last year, BETC won the National Theatre Award from the American Theatre Wing. More recently,  the company's most recent new play development project, The Madres by Stephanie Alison Walker, was selected for presentation at the National New Play Network's annual conference.
More about Rebecca Remaly:
Directing credits with BETC include the world premiere of Morisot Reclining (Henry Award Nomination, Best New Play 2009), Cyrano, Outside Mullingar, The Aliens, Annapurna, Mauritius, Shipwrecked!, An Empty Plate in the Café du Grand Boeuf, The Clean House, Copenhagen, Danny and the Deep Blue Sea, and Savage in Limbo. As an actor, Rebecca appeared in the BETC productions Stupid F##king Bird (Mash), Doubt (Sister James), Stop Kiss (Sara), The Glass Menagerie (Laura) and Antigone (Ismene). When Rebecca isn't managing, directing, or acting with BETC, she loves working with other companies, including Curious Theatre Company (Hannah in the world premiere of Collapse), And Toto Too (Essie in The Glider), Colorado Shakespeare Festival (Four seasons as an actor/director/musical director), George Street Playhouse, Manhattan Theatre Club, and Bloomsburg Theatre Ensemble. Rebecca is honored to be a 2015 recipient of a True West Award.