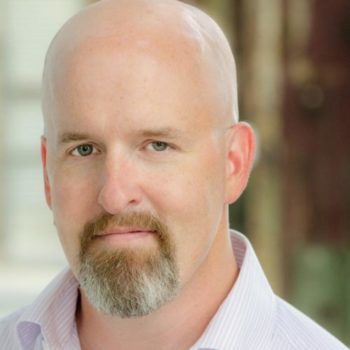 Why is An Iliad part of BETC's Season 11? Producing Ensemble Director Stephen Weitz explains:
The play excites me because of its inherent theatricality.  The construct of a "Poet," doomed to tell the story of the Trojan War throughout history, while simultaneously experiencing each subsequent conflict, struck me as such a powerful image. It's an incredible vehicle for the actor involved, and our Ensemble member Chris Kendall is a perfect fit.
As we've been saying in some of our public materials, the subject matter is also "timely and timeless."  We live in a nation committed to a state of perpetual war. So I believe it's vital that we explore the paradox that this play addresses.
On the one hand, we are all too aware of the horrific costs of war on a personal and societal level. On the other, based on our long history, humanity seems a warlike species. Acts of warfare and violence appear hard-wired into our nature. Like Achilles, we want to avoid the fight, but we ultimately take part because we are driven to win, whether by rage, wealth, or glory.  War both seduces and ravages us.
An Iliad explores this duality in a very personal, human way. The scale of Homer's epic poem allows this adaptation to draw parallels throughout history, not just to one specific conflict. Audiences will be entertained by the triumphs and fascinated by the depravities of humans at war. And so the play draws us in.