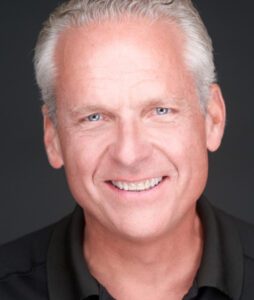 Mark Ragan (Managing Director) is an actor, director and producer working in the Denver and Boulder theater scene. Mark's last directing credit was the 2021 Christmas show, "It's a Wonderful Life," which was nominated for six Henry Awards and won three.
 In 2019, Mark directed William Shakespeare's "Romeo and Juliet" at the Dairy Arts Center in Boulder. John Moore described the production as a "refreshing change for those who don't cling to their Shakespeare with too much reverence."
 As an actor, Mark performed the role of Scrooge in the 2021 production of "A Christmas Carol" at the Breckenridge Backstage Theater and was last scene as Laertes in the Colorado Shakespeare Festival's production of Mary Zimmerman's the "Odyssey."
 Shakespeare has been at the heart of Mark's theater career, having performed the roles of Mercutio in Romeo and Juliet; Lord Capulet at Chicago's First Folio Shakespeare Festival; Lysander, Bottom and Peter Quince in productions of Midsummer Night's Dream with the Rude Mechanicals in Washington D.C., where he was also seen as Angelo in Measure for Measure and Hotspur in Henry V.
 Mark was a co-founder of Peak to Peak Players based in Gilpin County, which produced both professional and children's theater.
 Mark received his classical theater training at the Folger Shakespeare Theater in Washington D.C., studying with Floyd King and Edward Gero.
 A former national political reporter who covered the White House and Congress in the 1980's and 1990's, Mark is also the owner of a nationally recognized content and communications company based in Chicago.
 He lives in Highlands Ranch with his wife Jamie, a Juilliard-trained classical pianist. He has three daughters, all named after Shakespeare heroines: Juliet, Kate and Olivia.
 "O they doth teach the torches to burn bright."