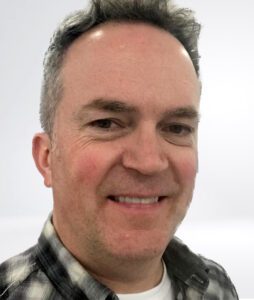 Tom Van Ness' acting background represents a bit of this, a bit of that and some of the other. This includes voiceover talent, commercials and several years with Impulse Theater doing improv, tech and sound effects. With King Penny, he's stretching his boundaries and diving in head first.
And now, meet Cheese Gumway (Tom's "King Penny" character)…
Marion "Cheese" Gumway is a seasoned radio talent who spent years playing such beloved characters as Baby Tumsen on "Mamma's in the Navy" and Dr. Igor Koloff/Martian Cyclops on "The Space Beyond Space." Mr. Gumway came up through the ranks or radio, starting as a foley artist. He can punch above his weight when needed with sound shenanigans.